It's been said that "A picture is worth a thousand words." And I have no doubt that this is true. Often my mind wanders off into the elements of a single image.  A complete back story becomes apparent and I find myself speculating on what that moment developed into.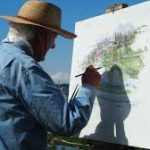 Like just recently, I saw an image of a warm (think crackle in the fireplace welcoming) yet dimly lit room with books scattered all about the floor and tables. A single open book rest upon the sofa. Immediately I tensely wonder. What happened in that room? Why the books were so meaningful to the occurrence, since nothing else is disturbed? Where is the reader?! And what on the page of that particular open book determined what ensued?
For the next half hour I thought only of the intricate details that circled back to that exact moment. For nothing though. Not one word of my ideas was written down. It serves more as an impulsive artistic workout. Of course, many deem it as wasteful reverie. Why not employ it as one of my stories? The reason is simply because, as intricate as it may be, it is not profound enough to be written.
A thousand or even ten-thousand words do not necessarily create a picture. Many modern day writers, editors, and publishers would seemingly believe it so. They cast an endless barrage of what is socially "good", promoting literature that is arguably more pencil drawing rather than true representation.  I personally know of at least two pre-teens that read Shakespeare. Perhaps somewhat extreme for their ages, but what is the cultural contrast here?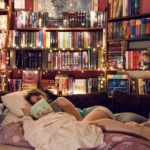 I am simply stating that I am an intellectual advocate. Most definitively writing should be imaginative! No one wants to read a lifeless story. But also expand upon the analytical value within the story. What in the image is not apparent to you? Give the mind its own alternate avenues to pursue before climatically ending with your own. Stimulate the reader to relate to a character and allow them a few pages to examine what they themselves with do if living the story.
It is not the word count. It is most assuredly the quality of the words that paints the picture. So write what you feel.